Andrew Rubin founded Terrace Electric LLC in 1995. Andrew is a life-long electrician starting at age 16 when he entered vocational trade school. His 5-year electrician apprenticeship introduced him to the world of the electrical industry.
Two minutes spent with Andrew today will show you he's lost none of his enthusiasm and love of his chosen profession. He enjoys nothing more than a physically and mentally challenging electric troubleshooting project that he can make correct.
Terrace Electric LLC is located in Youngsville NC, and services residential and commercial clients all over the greater Raleigh metropolitan area. His distinctive trailer/truck can be seen at residential and commercial projects all over North Carolina.
Terrace Electric is licensed and permitted for the state of North Carolina.  We're fully insured and bonded and will provide certificates of insurance upon request.
Terrace Electric is the only electrical contractor that you will find that supplies a 10 year warranty on labor and 1 year warranty on materials. Read more about our warranty here including limitations.
We'd be nothing without our great customers. Please read some of our customer testimonials here.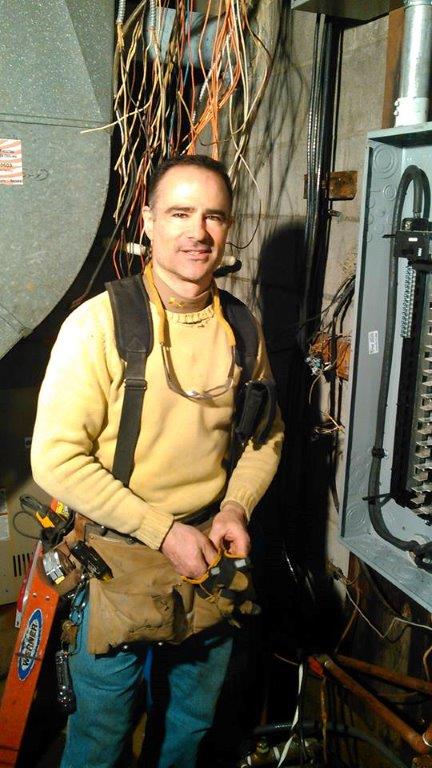 Master license in NC & NJ
Electrical Inspector for NC with over 34 years of experience.
Andrew has this to say about his company:
The company tag line says it all; "The Difference is Excellence". I awake with excitement knowing that I will be working with and controlling a power that makes us warm, gives us light, and makes motors spin. The importance of your refrigeration, heating, power, and comfort is why being fastidious, meticulous, methodical are some of the attributes that set us apart from the mediocrity of other contractors. An electrical system needs to work for you reliably well into the future. Building these systems makes me happy, because I know that I'm helping you well after the project is complete. Not only do we creating a robust electrical system, but we leave your home or business cleaner than we found it. This attention to detail, taking pride in our workmanship, and performance is our difference.
Electrician Raleigh - Electrical Services for Raleigh, NC
Electrician Youngsville - Electrical Services for Youngsville, NC
Electrician Wake Forest - Electrical Services for Wake Forest, NC